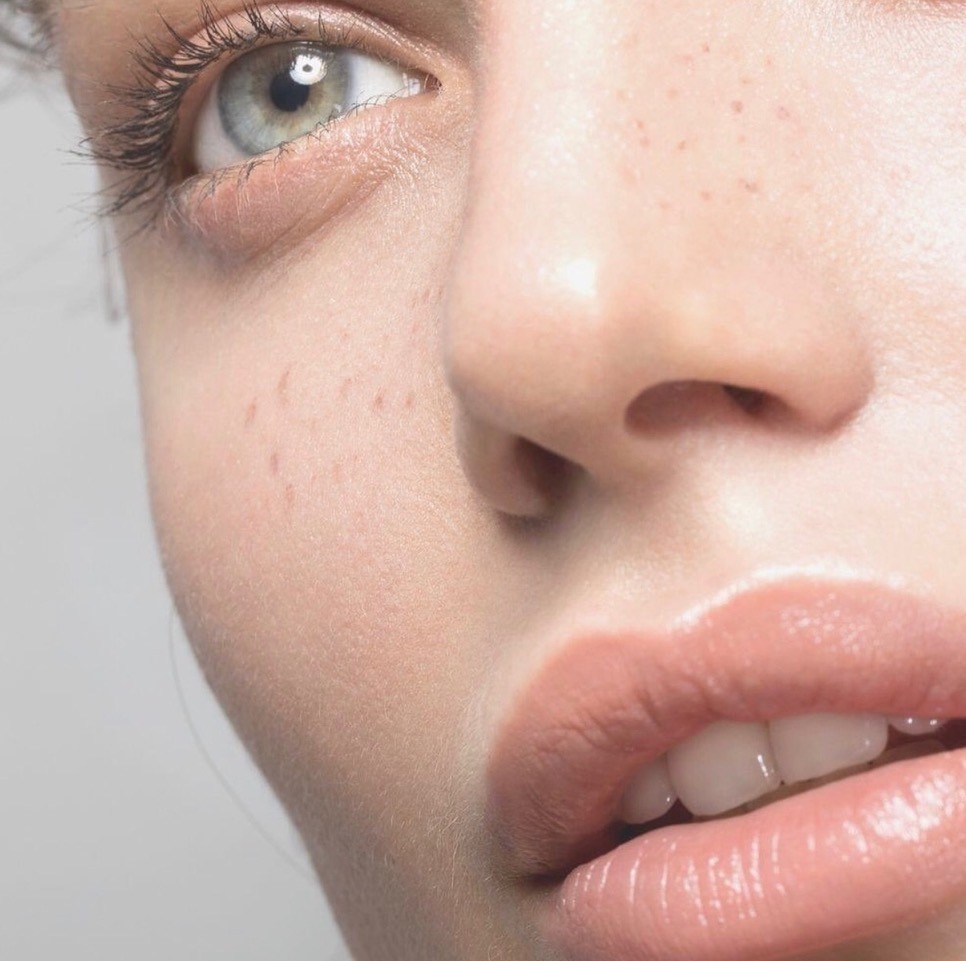 Classic treatments
Personalized solution for your Skin
60 min. / CHF 170.-
90 min. / CHF 230.-
Your skin care is not about what you did yesterday, but instead about what you do today.
The appropriate treatment and product for a specific skin type can dramatically improve one's skin and reduce aging signs.
That is why we offer tailor-made solutions for best results.
Choose our holistic facial.
Let us know how much time you have and we will take care of the rest.
The beautician will take an in-depth medical history and conduct a skin analysis and with this knowledge determine what treatment will meet your skin needs.
For over 10 years, we have worked with renowned beauty partners, such as Yon-Ka, SwissLine, and MedBeauty.
The unique ingredients in their products have been vital in achieving positive results.
Book now
Seasonal Delight
luxury facial for her
105 min. / 250.-
This indulgent and all comprehensive "Ultimate facial" is adapted to your skin's changing needs throughout the seasons of the year, with a varying selection of products and aromas.
Relax in the overindulgent fragrance of heavenly oils and unwind with an extensive décolleté, neck and foot massage.
Book now
Collagen Treatment
Natural Glow for your skin
90 Min. / 240.-
Cure of 8 treatments: 1720.-
Fortifies with pure native collagen, marine collagen, peptides technologies, pure silk and plant-based growth factors, this transformative facial will rejuvenate stressed, dull or aged skin.
Combined with our Face Sculpting massage, complexion will appear instantly firmer, more toned, brighter and healthier.
For optimal results, the collagen treatment is recommended as a series of treatments.
Book now
Specific treatments
HydraFacial
Face until 60 min. / 230. –
Neck (extra) / 30.-
Décolleté (extra) / 70.-
Skin renewal with immediate effect
A non-invasive wonder weapon that helps with wrinkles, clogged and dilated pores, oily skin, acne and hyperpigmentation. The skin is deeply cleansed and enriched with antioxidants, vitamins and hyaluronic acid through dermal infusion. The result is a young looking and radiantly healthy skin.
Book now
Needling Pen
skin tightening & rejuvenation
from 250.-

In the needling process, many tiny microchannels are created by the hair-thin needles. Through these channels, the skin reaches up to 3000 times higher absorption of active ingredients, and the skin's own natural ability to produce collagen is enhanced. Depending on skin condition and needs, the appropriate cocktail of active ingredients is chosen. The skin renewal is activated. Tension, vitality, elasticity, and firmness of the skin are improved. Wrinkles are smoothed and blood circulation is increased. The skin becomes visibly even and firmer.
Build-up of collagen and elastin
 Increase skin density and elasticity
Reduction of wrinkles
Reduction of acne scars and other scars
Reduction of pigmentary disorders
Instant glow
Spot on for the perfect Glow complexion!
40 min./ 120.-
This new face treatment is ideal before an important appointment or when you simply want to look dazzling. Your face will look fresh and refreshed in no time. The highlight of this facial treatment is a massage with pleasantly cool CryoglobeTM, a new technology that stimulates lymph flow, smoothes wrinkles and refines pores. Your face and mind will feel ready for something new!
Book now
Fire & Ice – the iS CLINICAL® also known as Hollywood Facial
60 Min. / 180.-
The two-stage treatment combines heat and cold to promote radiantly beautiful skin. During the warm phase, the blood circulation gets activated and boosts cell regeneration. The cold phase relaxes the skin and supplies it with soothing moisture and extracts of peppermint, rosemary, and grape seeds as well as stimulating collagen. It significantly reduces the appearance of fine lines and wrinkles and thanks to firm skin and a silky glow the face looks significantly younger.
Book now
FOAMING ENZYME FACIAL – deep cleansing Treatment
75 Min. / 195.-
The powerful yet soothing combines papaya and pineapple enzymes with a potent clinical-level grade of glycolic acid. This professional treatment produces a luxurious foaming activity while bioactive ingredients exfoliate and deep-cleanse the pores; revealing a polished, healthy, and radiant complexion.
Book now
Facial lymph Drainage regenerating face massage for her & him
60 min / 160.-
With gentle rhythmic movements along the lymphatics, the face and skin can be cleansed of harmful substances and help support the regeneration of the skin. By stimulating the connective tissue and muscles, there is an increased blood flow to your face resulting in a glowing appearance.
Book now
Décolleté treatment available on request


We reserve the right to modify prices at any time.